Local Information
Syracuse N,S,E,W
Select another area
Search Syracuse Homes By Price
Syracuse… the "Heart" of New York
All roads lead to… Syracuse? Well, maybe not ALL roads, but two of New York State's major highways, I-81 running north and south, and I-90 running east and west, just 'happen' to cross in Syracuse. Coincidence? We don't think so. And we'd like to show you around. Once you see all that Syracuse has to offer, we think you'll agree.
With major businesses now calling Syracuse "home", young professionals are returning to Syracuse for jobs, and technology is on the cutting edge. Big City life abounds, yet peaceful suburbia is only minutes away. The well-planned infrastructure of highways and bypasses make it easy to get around town in a snap.
There's a diverse selection of homes in the area. In the Sedgwick area you'll find the classic English Tudor home. Other architectural homes of yesteryear can be found in the Strathmore area, where you'll see Mediterranean and Spanish style homes, while enchanting Colonials can be found in Genesee Park or Bradford Hills.
Is contemporary more your style? You'll discover Cape Cod homes, Ranch-style homes, Condos, and even Log Cabins with beautiful nature views. And new construction can be found in many of the sub-divisions that are emerging to accommodate the ever-growing population of Syracuse, New York.
To the North
Village of North Syracuse
North Syracuse is home to the first plank road in the United States, and much of that history has been preserved today. The town holds a "Plank Road Days" each year, as well as parades and festivals throughout the summer.
Syracuse Hancock International Airport located right on the edge of North Syracuse. It's easy to catch a bus into the city, and the train station is only 10 minutes away. You'll find peaceful neighborhoods, and you're close to everything. Although North Syracuse is quite spread out, you always seem to run into someone you know. Come visit North Syracuse and see why it's such a nice place to live.
Town of Cicero
In the northern suburbs of Syracuse is Cicero, the fastest growing town in Central New York and it leads in new home construction for the area. Shoppers can enjoy many local stores and other businesses that are also short trips from home. Within the community a wide variety of commercial and industrial properties flourish, providing services and jobs to area residents.
A scenic and thriving community, Cicero has a population of 30,000. It offers a variety of housing that includes family-oriented subdivisions such as The Crossings, Bay Colony, The Pastures, Hiller Heights and Gulfstream. You'll also find historic homes in and around the Village of North Syracuse and more rural areas geared toward a country lifestyle. Bordered on the north by Oneida lake, Cicero is surrounded by nature and recreational opportunities.
Village of Central Square
Heading farther north, is the hamlet of Central Square, located in Oswego County and the Town of Hastings. This small community is where the city life starts to wind down and move away from the big city life. Population here is only around 1900 people. You'll find farms, fields and country homes. Still close to nearby stores, yet it has that feeling of being out in the country. Come relax in Central Square.
To the East
East Syracuse
Here's where Syracuse suburbia begins, just outside of the city. East Syracuse is home to the Carrier Air Conditioning Plant and also New Venture Gear – the world's largest designer and manufacturer of 4-wheel drive transfer cases and other driveline products. Many fine, upscale hotels provide accommodations for travelers and conferences.
The East Syracuse area encompasses a small village that reaches into a well-established community. A ride through Franklin Park's beautifully landscaped neighborhood lends to the charm of the area. A short walk down West Manlius St. to Kinne St. brings you to Hercule's Candies, where a third-generation family business has brought homemade candies to the locals since 1901. The East Syracuse Minoa School District is one of the best.
It's easy access from I-690 which runs right through the middle of Syracuse, connecting the east and the west. With its well-kept surroundings, friendly neighbors, and close proximity to shopping, East Syracuse is a great place to live.
To the West
Camillus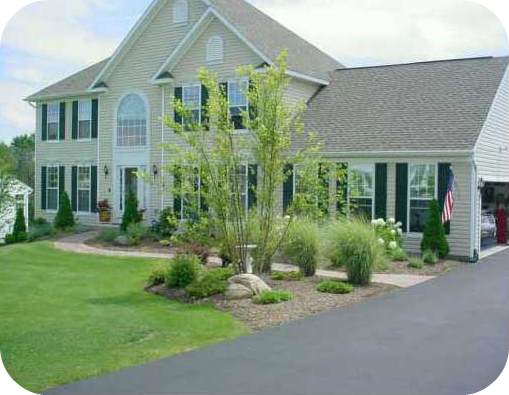 In the rolling hills just west of Syracuse, past Westvale and Fairmount, is the alluring town of Camillus. Discover how easily this bustling community blends city and countryside harmoniously. If golf is your sport, you'll want to check out these courses:
West Hill Golf Course, located on West Genesee Turnpike, otherwise known as Rt. 5
Pine Grove Country Club, which runs along Milton Ave.
Westvale Golf Course, just off Kasson Rd.
Camillus Country Club, on Bennetts Corners Rd.
Tuscarora Golf club located at the corners of Howlett Hill & Munro Rds.
But golf isn't the only activity. The Town of Camillus Parks & Recreation Department makes sure that there's fun for the whole family. With 8 parks, covering over 850 acres, you'll find year round sports and recreation activities such as:
Carpenters Brook Fish Hatchery
Erie Canal Park
Public swimming pools
Picnic pavilions
Playgrounds
Summer Concerts
Dinner Cruises
Snowmobiling
Cross Country Skiing
Subdivisions you'll want to visit are Orchard Village, Parson Farms, Sherwood Knolls, Stanley Manor and Westview Manor, just to name a few. But there's also new construction available, so always be sure to check with us for real estate property in Camillus, New York.
To the South
Tully
Just to the south of Central New York, Tully is the home of beautiful natural landscapes, filled with rolling hills and inviting lakes. The land was molded and formed millions of years ago by glaciers, and today shows the most extensive area of glacial outwash in Central New York.
Limestone, ten feet or more in thickness, crops out along many of the hillsides in the area, with shale rocks both above and beneath it. Tully Limestone is unique among the New York rocks in that its most distinctive fossil species is not found elsewhere in America.
Deep beneath the visible surface, and about 60 million years older than the Tully Limestone, are the salt-bearing strata which once contributed much to the economy of the region. Erosion from the great glaciers of the Ice formed long, steep hill slopes, making them ideal for skiing. Song Mountain, Snow Ridge, Greek Peak and Toggenberg are just a few of the local ski resorts.
Consider a home in the Trillum Woods, Quail Ridge and Southern View developments that attract both wildlife and people. Enjoy the lovely Tully Lakes. Admire the view from the high hills and wide valleys. Take advantage to the easy access to the metropolitan areas of Syracuse and Binghamton. Tully… an attractive location for family residences and businesses.
Lafayette
Head south out of Syracuse on I-81 and you'll come to Lafayette, home to the Fall Apple Festival and home-baked apple pies. Rt. 20 runs through town, meeting up with Pompey to the east, and Cardiff to the west.
This small community offers living in the Deer Ridge, Summer Ridge and Meeker Hill areas. Plus, there's miles of wide open acres with beautiful homes ranging from new construction to rustic log cabins.
Discover the Right Syracuse Area Home for You and Your Family
Contact us, David and Judy NuHavun - your Central New York real estate experts - now to learn all about available Syracuse home listings as well as what it's like to live in this incredible city year-round.
We've helped scores of NY home buyers just like you and we'd be more than happy to assist you every step of the way!
List Your Current Central New York Home on the Market
And make sure to also contact us as well if you're already a resident of this iconic city and you're interested in listing your home on the market. We can help you get the price you want for your property!